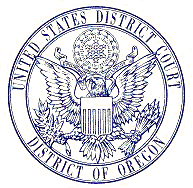 On 12 Sep 2012, Department of Justice, Civil Rights Division investigators released Findings of patterns and practices of constitutional violations by Portland, Oregon police. On 26 October the DOJ and the City of Portland released a draft Settlement Agreement, negotiated behind closed doors and without public input. It was presented to Portland City Council just five days later, allowing no time for deep analysis. The rush to presentation prevented community organizations from review cycles, which would have allowed those bodies to take studied positions. On 1 November, massive mobilization produced scores of individuals willing to testify on the document, in its first reading.
Two weeks later, Council released a revised, proposed Agreement. The Mayor allowed each member of the public 120 seconds of testimony … on a 77-page document they had not yet seen. Council then – without amendment – unanimously approved a plea deal they'd negotiated with the Feds, in order to avoid trial.
In December 2013, Federal Judge Michael Simon released the signed version of the Agreement.
We post it here.
Until this point, the parties have been posting various versions of the Agreement, including the poorly-conceived initial proposal.
UPDATE: CLICK HERE to read of our peers report to the 9th Circuit Court the content of their intended testimony at a Federal Hearing in February 2014.
Click HERE to read an analysis of deficiencies to the proposed Agreement, as advanced by the Albina Ministerial Alliance Coalition for Justice and Police Reform.
United States of America v. City of Portland, Case No. 3:12-cv-02265-SI